High-performance, Secure and Scalable Apps on the Cloud
Leveraging the cloud has become essential for organizations to meet business demands of faster time to market and scalable costs. However, developing a great cloud-based or Saas applications is not trivial. It requires strong understanding of security, multi-tenancy, configurability and partitioning issues, among others.
Having adopting cloud in its nascent stage, at BVision we have extensive experience designing, building, testing and deploying high-performance, secure and scalable apps on the cloud, across different verticals and areas.
Our team of cloud experts can help you to plan, design, develop and rollout your custom cloud-based applications over your prefer PaaS provider, as well as to migrate or integrate available cloud offerings into your existing on-premise solutions in a seamless, cost-effective way.
Cloud-Based App Development
We help clients to create their own cloud-based apps from scratch using the latest technologies (Java, Ruby on Rails, JavaScript) by leveraging the benefits of cloud platforms like Amazon Web Services, Windows Azure, Heroku and Engine Yard.
We have delivered successful custom cloud-based business applications for different business areas, including Finance & Accounting, Human Resources (HRM), Marketing (CRM), e-commerce, enterprise resource planning (ERP), content management, and collaboration and social enterprise tools; allowing clients to take full and quick advantage of cloud economics and the elasticity of the cloud.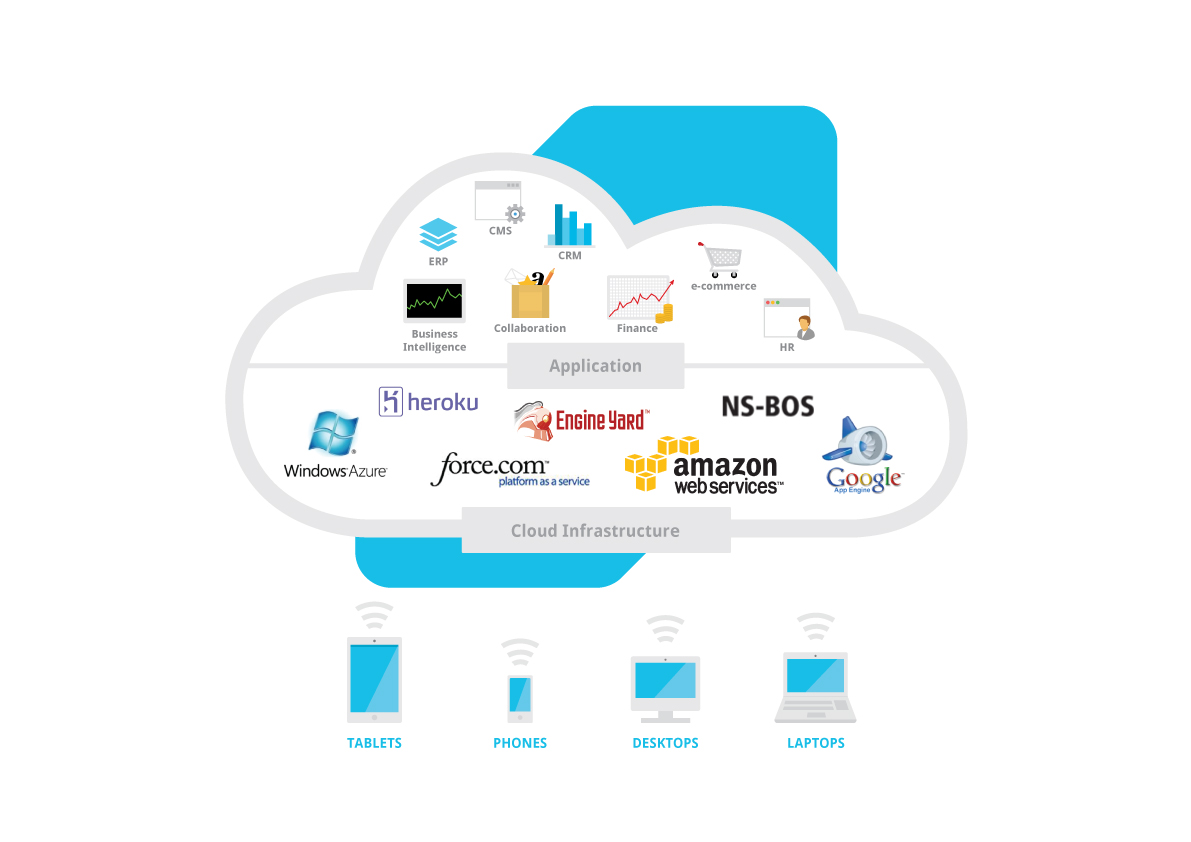 Cloud Integration
We can also help you connect and integrate your different clouds and SaaS-based apps to avoid data siloing and work more efficiently. We deliver comprehensive systems migration and help you integrate your available cloud offerings into your existing on-premise solutions in a seamless, cost-effective way.
---
Why Cloud?
Cloud-based apps are transforming the way organizations interact with customers, partners, supplier and employees.
IT support costs reduction
Avoid huge infrastructure investment
Scalability
Faster time to market
Ease and speed of deployment
"63% of businesses expect to deploy between five and 34 SaaS-based applications by 2013." Gartner
---
Our Success Stories
Let us help you with your project! Contact us or give us a call.